News
Which Carrier is the Best Choice for you?
October 12, 2021
Can you feel lost in the jungle of carriers? Let's take a look, together, at the brand Ergobaby and their different models. Come along!
An all-in-one carrier from day one, up to 20 kg!
If you want a carrier that fits from newborn and for many years to come, with the opportunity to switch to forward facing, you should look into Ergobaby's Omni models.
Omni lets you carry from newborn (3.2 kg) up to 20 kg, in all positions. The all-in-one carrier options are Ergobaby's bestsellers, with several awards and recognition. Omni is available in the new models Omni Dream and Omni Breeze and the previous awardwinning models Omni 360, Omni 360 Cool Air Mesh.
If you want a cheaper option
There are many purchases to be made and it can easily get expensive. we get you! If you want a baby carrier from newborn to toddler - for a cheaper price, Ergobaby has two options.
Option 1: Model 360 (the predecessor to the Omni 360). In this model you can carry in all positions up to 20 kg. However, you need to buy one for a separate infant insert the first period (up to 5.5 kg). If you already have a slightly older child, you can invest in this model without insert. 360 is also available in a cooler alternative in mesh.
Option 2: Models Adapt. In Adapt you can carry directly from newborn up to 20 kg, no insert needed. However, you can not turn your little one forward facing, only carry facing you, on the hip and back. This model is perfect if three carrying positions are just enough. Adapt is also available in both cotton and mesh.
If you want an extra soft alternative for your little one
The Embrace carrier and the Aura wrap from Ergobaby are perfect for the small child. Both options fit from newborn (3.2 kg) up to 11 kg.
Aura is a wrap made in soft viscose. You tie it yourself and get a personalized fit. Practice 3 times and then you are a pro. Embrace is an extra soft carrier that is easy to put on and take off - a perfect choice for you who do not want to use a wrap.
As these are models for the young child, it is recommended that you only wear a facing towards you in these models.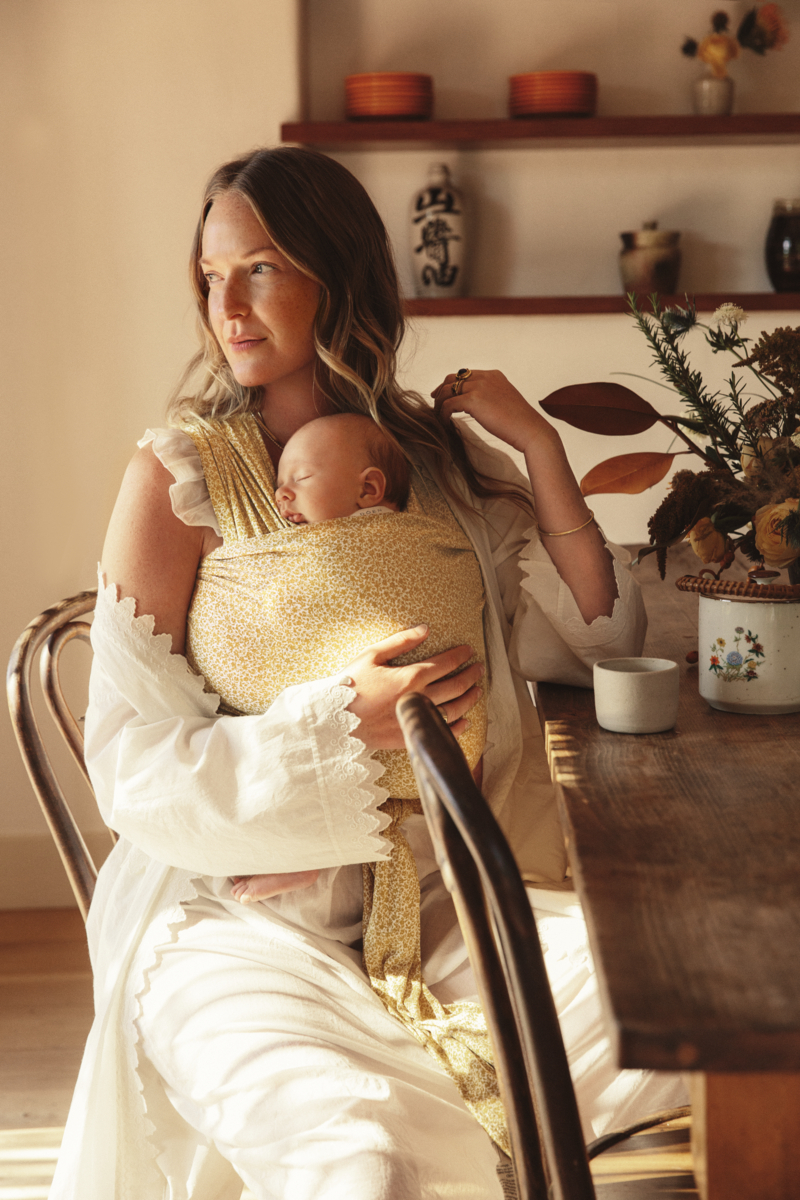 For the athlete and environmentally conscious
Aerloom is Ergobaby's Limited Edition model. This is a carrier made of recycled polyester and knitted in one piece, which means that there is no wastage in the production. Each carrier is unique and the material is very reminiscent of what is found in soft sports shoes.
This is an ultralight baby carrier (weighs only 660 grams). In Aerloom you can carry from newborn (3.2) kg up to 15.9 kg facing you, facing forward and on your back. This is the carrier for you who want a light model that is unique to you and extra kind to the planet.
FINAL TIPS!
Remember to put the waist belt high up. It should be placed higher than you, think waist more than hip. This means that the weight ends up on the waist / hip where you are strong and not the shoulders and also places your little one in an ergonomic frog position, which means a slightly rounded back with the bum below the kneecaps.
Best of luck!